Winja Talks | 09 September 2021
winja
talk
2021
"So you want to get into Cybersecurity?" by Aditi Bhatnagar. This talk was focused on speaker's journey into the field of cybersecurity.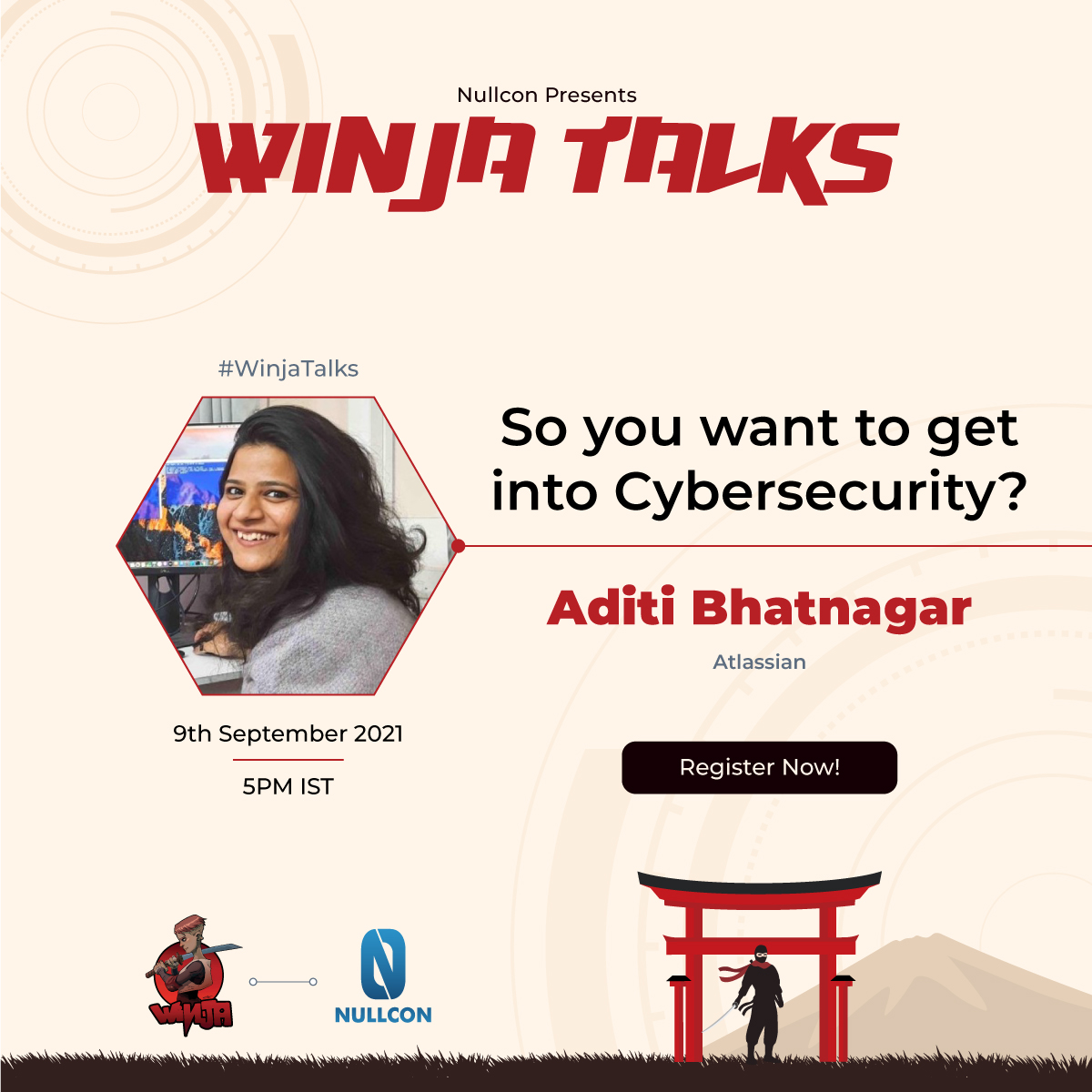 Abstract:
The field of cybersecurity is wide and deep. There's a lot of confusion around how to start in this field, which subset of cybersecurity should one pursue, which skillsets will help you thrive in this field, how to develop that skill set, how is security engineering different from software engineering, and so on.
In this talk, I'll share my journey into the field of cybersecurity. How I got started in this domain, navigated through it, gathered the required skillset, and switched to security engineering as a full-time job. I'd talk about my exposure to the domain, comparison with the software engineering role, and provide insights that can help you understand if this is the best domain for you.
Speaker Bio:
Aditi Bhatnagar is a security engineer who focuses on network, cloud, and Android security. She is currently working in platform security at Atlassian and has previously worked in endpoint security at Microsoft. She is a hobbyist researcher and has presented her work at several international conferences including RSA Conference, The Diana Initiative, Android Security Symposium, etc.
She is the founder of Infinite Hacks and runs an active learning community called Infinite HackQuarters on Discord. She's an avid blogger and publishes posts on cybersecurity, digital rights, and several aspects of the evolving relationship between humans and technology on her website www.aditi.fyi